GameArt Spotlight #57
"Night belongs to a Necromancer" by Adam Kosh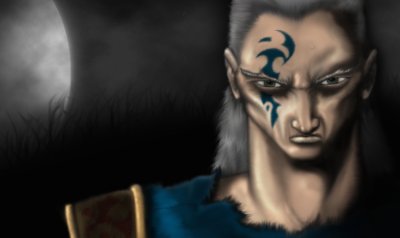 Image details
Title: Night belongs to a Necromancer
Gallery ID: 00893
Artist name: Adam Kosh
Posting date: 2000-04-30 (a Sunday)
Artist website: Unknown
Tags: diablo, II, diablo, 2, diabolic, vamires, paintings
Image size: 11.07 KB
Votes: 28
Please be sure to read the Copyright & Legal information text on the About & Help page.
Spotlight article
I started drawing pictures for the Diablo.org contest so I could win myself a copy of Diablo II. I started with almost a full body drawing of the Necromancer, not really sure on the final resulting picture. After I worked out the bugs of the picture, I figured out the main area I was going to work with, then began to color indepth. The pictured took me about 4 hours, I only slightly slacked off at the end. *Smirk*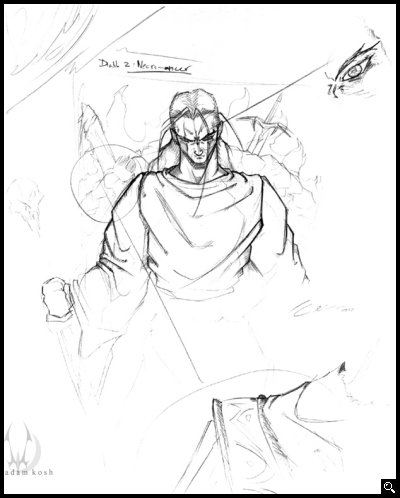 When I draw my concept art for photoshop work, its really sketchy. No real detail other then the comic book type shading. I drew three other concept drawings; one of the Paladine and another two of the Barbarian.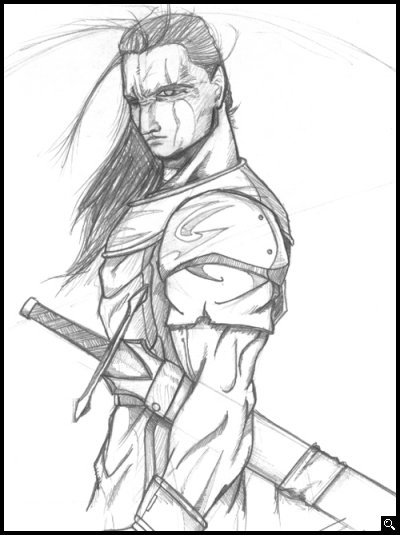 My current project is a short five minuet animation with five character drawings for Teletoon, a television network. I'm trying to make a horror animation to scare the pants off people. Probably will have something with this "Shadow Ninja" character.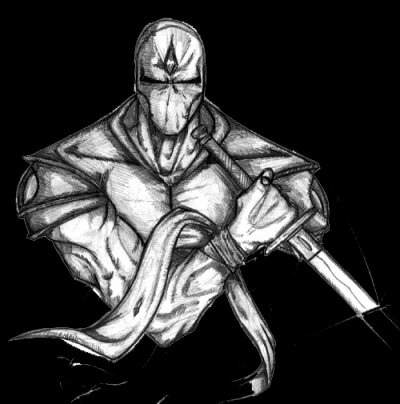 Text written by Adam Kosh for GameArt.com