GameArt.com gallery
Almost all images that were hosted on GameArt.com when it was taken offline in 2003 are available for your viewing pleasure. See the About & Imprint page for legal information and how to contact us in case you are one of the known or unknown artists, if you just want to say "Hello" or if you want an image to be removed for privacy, legal or other reasons.
Note: There's an additional 300+ images without any further metadata in Braindead's archive that may or may not have made it to the GameArt.com Gallery.
All the images in all their glory: Start at the first (00001), last (01292) or at a random image and browse the gallery. Or view the Spotlight articles.
Search the gallery
Image titles, artist names and image tags are searchable:
Example images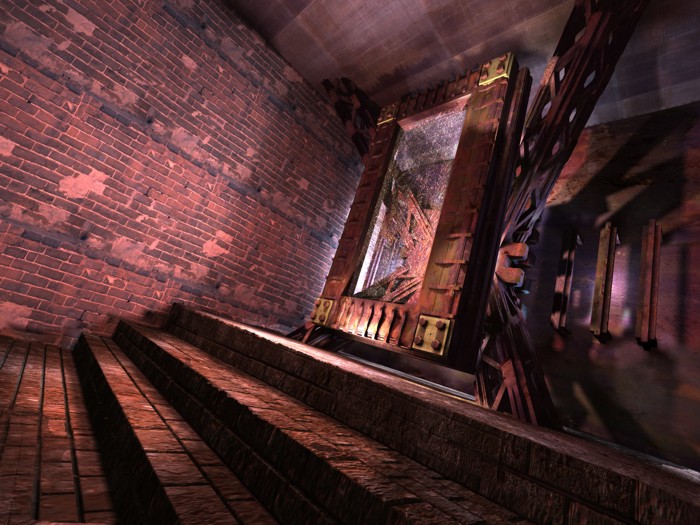 #00407: "DM6 Teleporter" by his Majesty, Craig Mullins.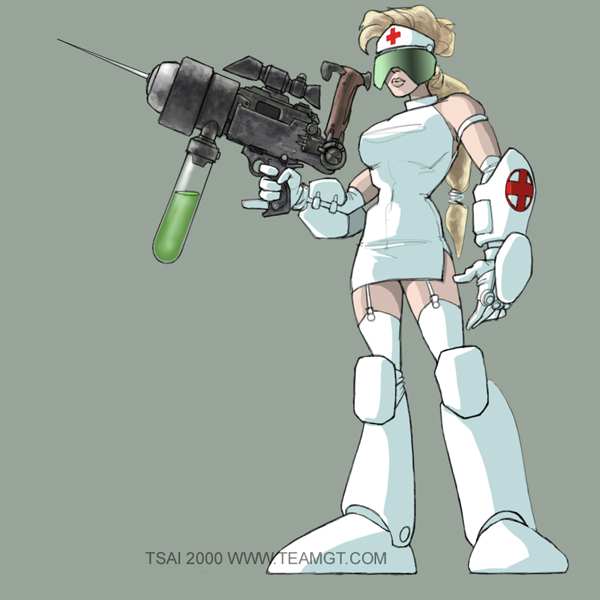 #00885: "Hello Nurse" by Francis Tsai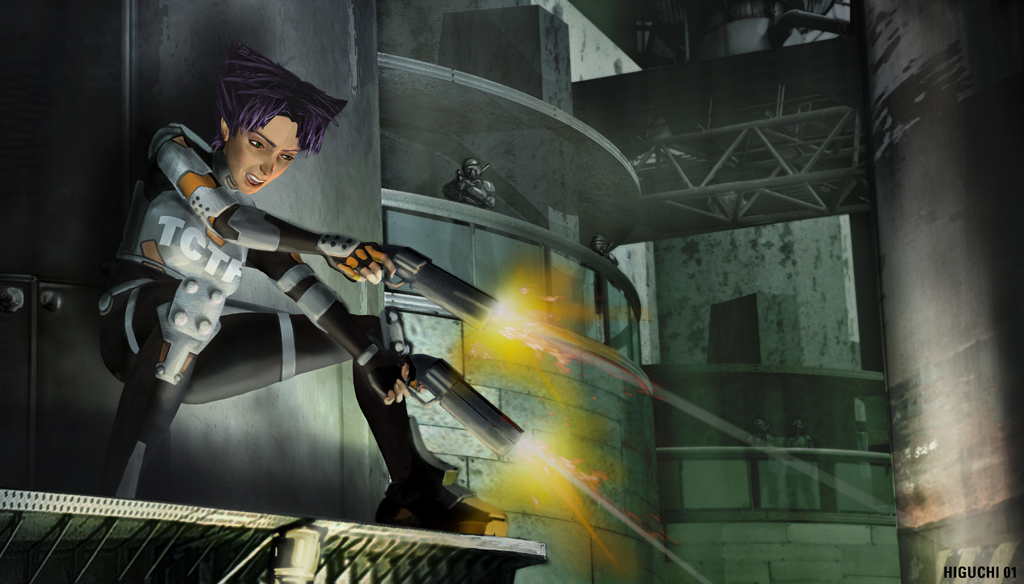 #01097: "Oni" by Terence Higuchi
Top 10 by user votes
The original GameArt.com site allowed users to vote for artworks. These are the top 10:
ID
Title

(and Tags)

Artist
Votes
Spotlight
01107
Crossfire!
Leonid Kozienko
195
86
00001
Helloween 96
David Brewer
138

—

00002
Nighthawks
Michael Houston
106

—

00011
1200 Ping
Nop
95

—

00003
Quake Inside
Kang Zak
88

—

00407
DM6 Teleporter
Craig Mullins
87
2
00010
Forest Gump
Unknown
85

—

00005
Pamela Anderson
Braindead
84

—

00004
Fear Is Normal
Petter Sundlöf
83

—

00020
CTF Girl Blue
Jaguar-Paw
80

—
Diagnostics
See the diagnostics page for a detailed overview on what's available currently.