GameArt Spotlight #8
"Lara In Underground City" by Pavel Lagutin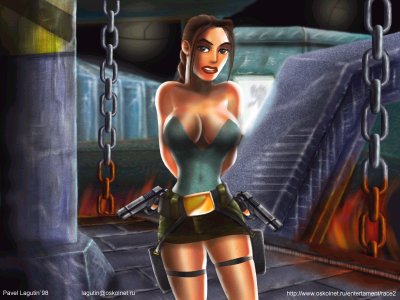 Image details
Title: Lara In Underground City
Gallery ID: 00503
Artist name: Pavel Lagutin
Posting date: 1999-02-12 (a Friday)
Artist website: http://www.race2.da.ru
Tags: tombraider3, croft, women, sexy, girls, skins, paintings, chains, breasts, chicks
Image size: 27.16 KB
Votes: 64
Please be sure to read the Copyright & Legal information text on the About & Help page.
Spotlight article
I drew this last summer, before Tombraider 3 was released. First I drew a sketch (1) on paper. After scanning it, I started coloring with Photoshop (2).
With the main/basic colors done (2), I started setting up lights and shadows (3). Just some more work on small details (4) and the artwork was finished.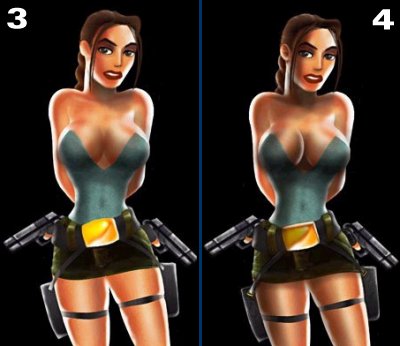 I spent around 45 to 50 hours working on this artwork, mainly because all the coloring work was done by mouse!
Text written by Pavel Lagutin for GameArt.com