GameArt gallery image
"You Talkin' To Me?" by Larry Bundy Jr.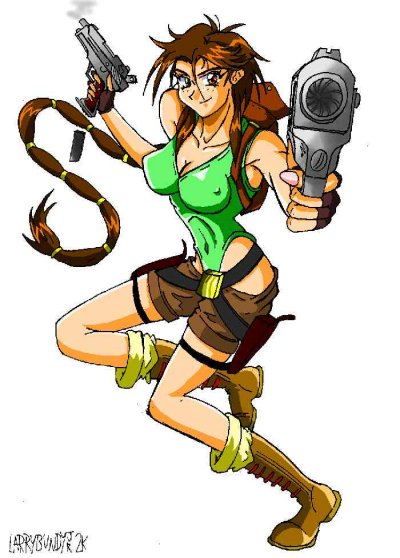 Image details
Title: You Talkin' To Me?
ID: 00913
Artist name: Larry Bundy Jr.
Posting date: 2000-05-29 (a Monday)
Artist website: http://www.nerv.org.uk/art.html
Tags: Tomb, Raider, last, revelation, lara, croft, girls, sexy, women, woman, guns, paintings, drawings
Image size: 45.8 KB
Votes: 26
Please be sure to read the Copyright & Legal information text on the About & Help page.
Spotlight article
This image is GameArt.com Spotlight #64
Download
Image in full size: 00913.jpg (59.13 KB)
Zipped image in full size: 00913.zip (53.93 KB)
Permalink
Link to this page: https://gameart.onderka.com/display/00913
Legal information & about
Please see About & Imprint